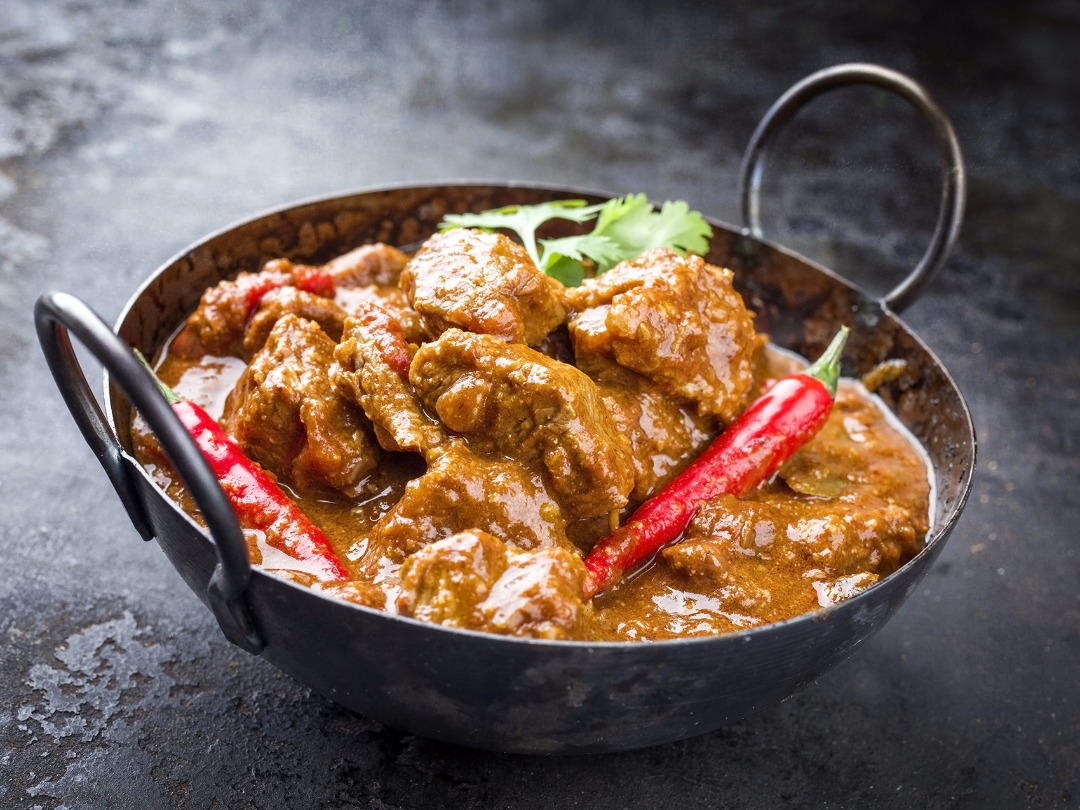 What goes into our spicy Chicken Korai?
The actual meaning of Korai or karahi is an Indian cooking pot made from cast iron, very similar to a wok. Karahi dishes are an Indian style of cooking rather than a traditional recipe, so you'll find the restaurant versions can vary significantly. But the basic ingredients will be the same throughout. It is prepared with pieces of lamb or chicken cooked with onions, garlic, ginger, peppers, green chillies and fresh tomatoes.
Best enjoyed with naan, roti or rice.
---